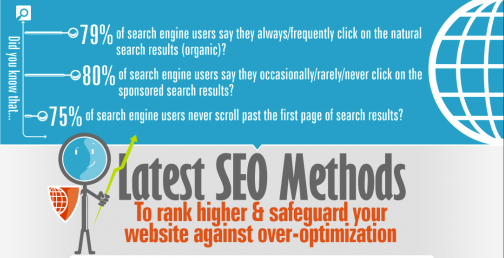 SEM Guide: How to Do SEO the Right Way?
October 5, 2014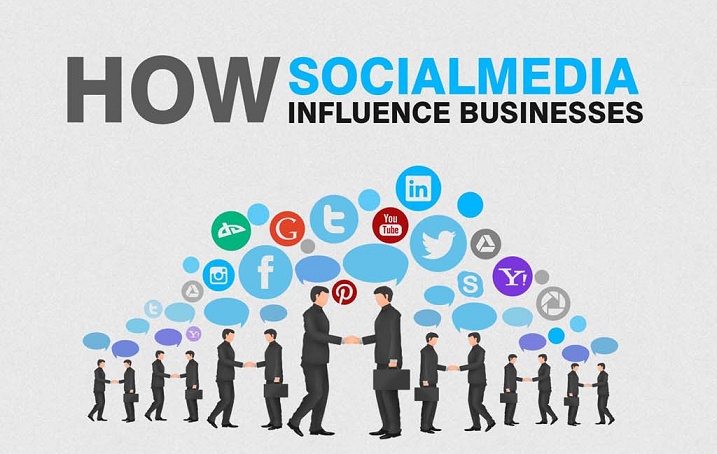 11 Unusual Social Media Tips to Drive Branding, Clicks and Conversions
November 9, 2014
6 Needed Things for Every Landing Page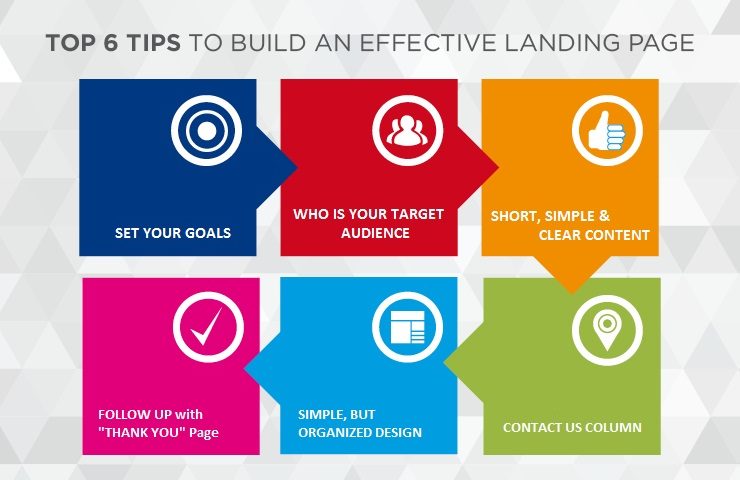 What is a Landing Page?
A landing page is the one that appears when we click a link or if one is led somewhere else on some other page. There are no hard and fast rules for selecting a landing page. Any page can be a landing page; it depends on which page is set to pop up first when a link is clicked. If one picks a page on a particular website at random and put a link on it to another website then technically it is landing the page. Anyone who will click the link will land on your landing page. If one is planning on getting targeted traffic through these links, then the perfect idea is to have an attractive and appealing landing page.
​
A few tips to help you out are discussed below:
​
1. It should answer one's queries
If someone checks out your link, it is for some reason. They must have some query in their mind. The question of every individual is of prime importance and according to it every question must be given equal importance. Thus, your landing page should have content that answer almost all the queries that are posed which are related to your link. If one spends much money on advertisement then people may wonder if the page is catchy enough.
There are several questions arising in one's mind, so you need to make sure that your landing page answers all these questions quickly. One should not make a mistake to put loads of data near bottom of the page as no one will scroll down the page to look at the mentioned information. If a visitor is unable to find any relevant or interesting information on your landing page then, this will create disinterest among the visitors, and they will just bounce off your page.
Thus, the landing page should be attractive and must consist of information that answers all the queries of the visitors quickly. It can be anything from just giving the price of the product or showing some related videos that can catch up your visitor.
​
2. The information must be mentioned at the start of the page
Now there are two main reasons behind this point. The first reason is that people want to know the answers by just having a look at the page without taking the pain of scrolling down the page. If they somehow get an idea that your landing page will speak just as a bunch of sales blurb instead of providing useful information that answers their questions, then it would take only a few seconds for a visitor to leave your page and bounce off.
​
3. To render as quickly as possible
It is very difficult to capture the interest of a potential client and to get them all the way on your landing page. This will happen only if it takes a few seconds to render after which they leave. You can check it by testing your web page using a mobile dongle on a laptop. If it takes much time to render, then steps must be taken to fasten it up.
​
​4. It should load within the time of the blink of the eye
If the page is rendered successfully then half battle is already won. Now the next step is that the page loads quickly. CSS must be called externally as this will reduce the loading time. And also this will give a slight head start while rest of the page is still loading. You should remove all the heavy components from the landing website which can take time to load.
​
​5. No affiliated advertising at the top
On your landing page you sell the idea of your website that is available on it. You can have a few advertisements on your page, but they should be related to the product so as to maintain the visitor's interest on the page.
​
​6. It should have multiple options to navigate through
Your landing page should have multiple links rather giving it a monotonous look to the page. This will gain the interest of the users. Links can be related to some related articles, or information about the article, categories, etc. One of the links should allow them to order quickly and easily.