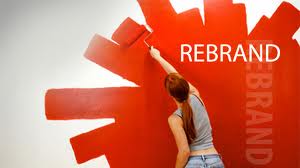 The Questions to keep in mind before you Rebrand
November 10, 2014
6 steps on how to choose a reliable web design company
In the past few years, there have been a lot of changes in the way websites are designed. Newer platforms are being used by the developers along with some fresh features that enhance the websites. So if you wish to convert the traffic of your website into buyers, it is necessary to take the help of a reputed web design company that offers brilliant services. Here are some of the useful tips that you can follow to reach the target.
​Purpose of your website – Before you seek the services of any web design company, it is important to know why you need a website? For example, if your aim is to get traffic and sales from your website it has to be designed accordingly. You need first to understand the purpose that you wish to solve through a website so that the website can be designed in the right way.
Set your budget – Deciding your budget can prove beneficial as it will reduce the chances of over investment. You can come across several web design companies which charges are quite reasonable and will fit in your budget. However, do not compromise with the quality and end up getting a poor website designed for your business.
Skills you are looking for – As you are resting your entire business on the web design company, it is essential to get familiar with their team and their expertise. Web designing is a specialized task that requires understanding and knowledge, so make sure you hire professionals who are experts in this area.
Experience – In order to get the right website designed, the experience holds much importance. If the professionals are experienced, you can look forward for a better result. Experience of the company ensures that they are well versed with latest technologies and have worked a lot.
Portfolio – Have a look at their portfolio to get an idea about the previous work. This will help you to understand their work and see who had been their clients before. Thus, you can quickly take the right decision whether the company is reliable or not.
Easy to contact – No matter which company you choose, but contacting them should be easy. Whenever you need their help, you can get in touch with them as soon as possible. So keep this point in mind as it will prove very useful in getting the best quality work from their end.